Sheila Fay, Lic. Ac., MAOM, MA
Sheila Fay, Licensed Acupuncturist, has been practicing acupuncture for over a decade. Professionally licensed by the Massachusetts Board of Medicine, she is board certified by the National Commission on Acupuncture and Oriental Medicine, and holds a Master's degree in Acupuncture and Oriental Medicine (MAOM) from the New England School of Acupuncture.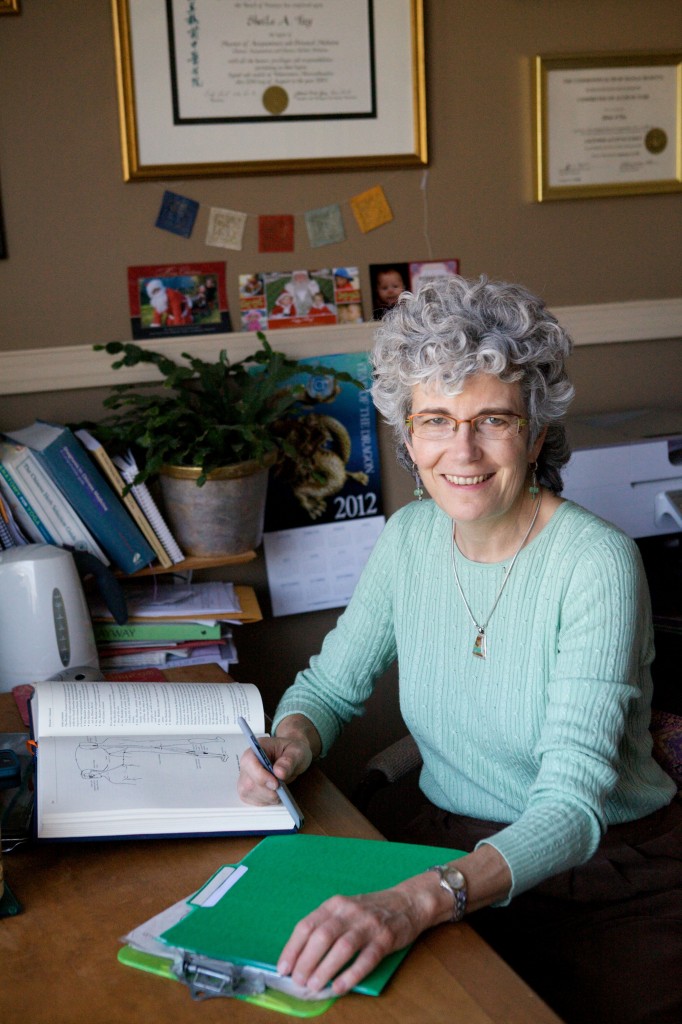 She is professionally trained in the Arvigo Techniques of Maya Abdominal Therapy, a light hands-on treatment to guide internal abdominal organs into their proper position for optimum health. She also brings extensive training in structural alignment and herbal medicine to her practice.
With a Master's Degree in Pastoral Ministry and as a former employee-resident at the Kripalu Yoga Center, Sheila's approach blends traditional acupuncture and herbal medicine with deep experience integrating mind, body and spiritual awareness to live a healthy life to its fullest potential. Her love of bicycling brings a personal understanding of how bodies respond differently to stress, especially as they age.